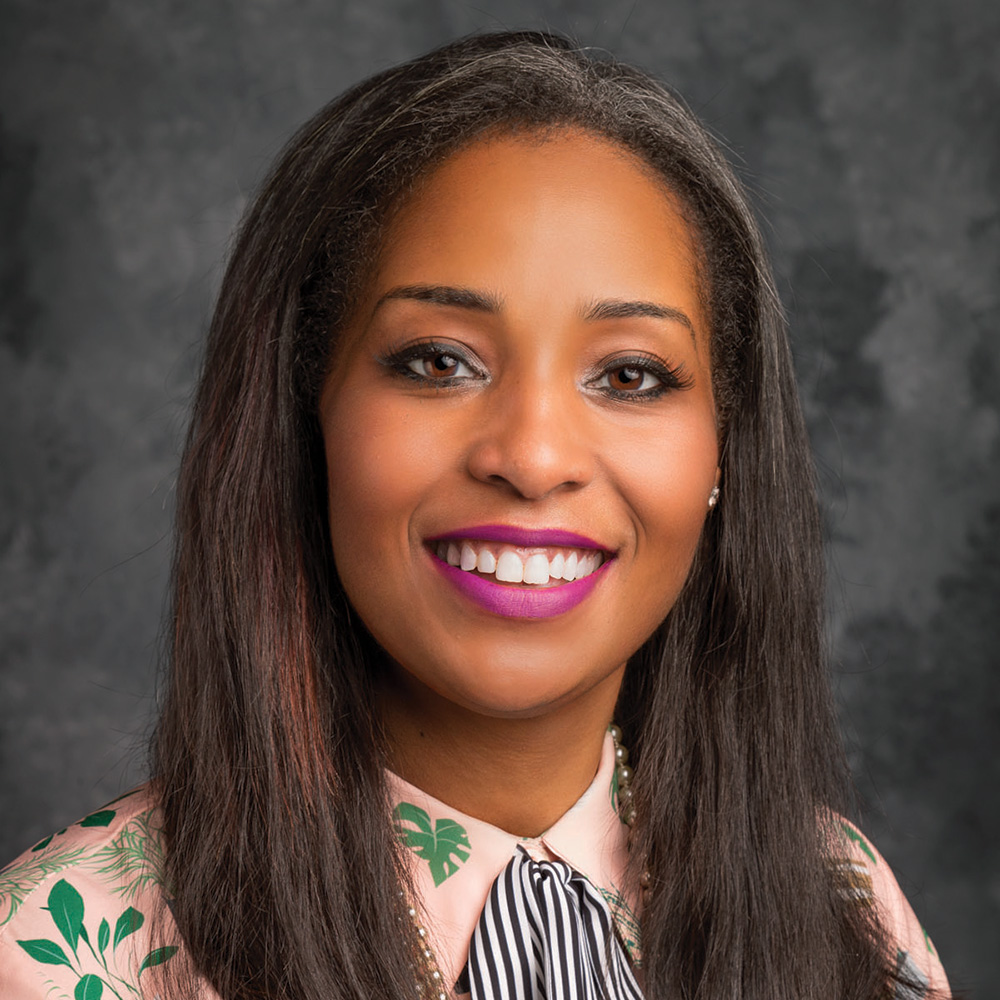 Katasha S. Butler, PharmD, MBA, is the Coordinator for Medication Use and Regulatory Compliance at Eskenazi Health in Indianapolis, Indiana.  The Danville native also owns The Conciergerie, a special event agency and is the former owner of Social, an event venue and banquet hall in downtown Danville.
Dr. Butler graduated from Danville High School in 1994.  She studied Chemistry at Spelman College in Atlanta and went on to obtain her Master of Business Administration in Leadership and Doctor of Pharmacy degree at Butler University.  Since then, she has worked in various Pharmacy leadership roles including Citizens Health Center, Managed Health Services, St. Vincent Women's Hospital and Illiana VA Medical Center.  Dr. Butler was also published in 2003 in The Annals of Pharmacotherapy, and most recently, in Pharmacy Times in 2014.  During her time at the VA in Danville, Dr. Butler was recognized for her hard work, including selection for the highly-competitive VISN 12 Leadership Development Program, Vermilion Advantage Class 26 Leadership Program and the national VACO Health Care Leadership Development Program.  She received the 2014 Director's EEO Award, the 2014 VISN 11 Diversity Award, two Special Contribution Awards and numerous other recognitions.   As the Chair of Diversity and Inclusion, the exceptional program was recognized in a VHA publication, Realizing the Future of Nursing:  VA Nurses Tell Their Stories for the work done for HBCUs and Black Colleges.  This is where the seed for the Central Illinois Black College Fair began.
In her spare time, Dr. Butler likes to read, shop, volunteer, plan events and travel the world.  She is very active in her community through membership and participation in numerous organizations: Alpha Kappa Alpha Sorority, Inc. (Alpha Mu Omega Chapter), The Links, Inc., Ivy Endowment, Inc., Laura Lee Fellowship Association, Girl Scouts of Central Indiana Board of Directors, Shalom Health Care Center Board of Directors, United Way of Central Indiana YAR Advisory Board, African American Legacy Fund of Indianapolis, National Pharmaceutical Association, Academy of Managed Care Pharmacy, American Society of Health-Systems Pharmacists, Indianapolis Spelman Alumnae Council and Butler University Black Alumni Association.  Dr. Butler has served as an Associate Adjunct Professor at Butler University since 2004 and currently teaches Advanced Pharmacology to NPs for Walden University.  She is a Scott-Hawkins Leadership Institute Fellow Alumna of The Links, Inc., which was two years of intensive study of leadership principles.   Most recently, she was named to the Butler University College of Pharmacy Board of Visitors and was a Planning and Zoning Commissioner for the City of Danville.  She also works on the international level for the sorority as the Central Region Representative to the HBCU Task Force.  Dr. Butler has also been featured in three books, Single. Women. Entrepreneurs., Plan C: The Full-Time Employee and Part-Time Entrepreneur and Entrepreneurs in Pharmacy: and Other Leaders and a host of other articles and print media.